Travelport Answers Your NDC Questions
June 2019, Friday
We'll manage IATA's NDC so you don't have to.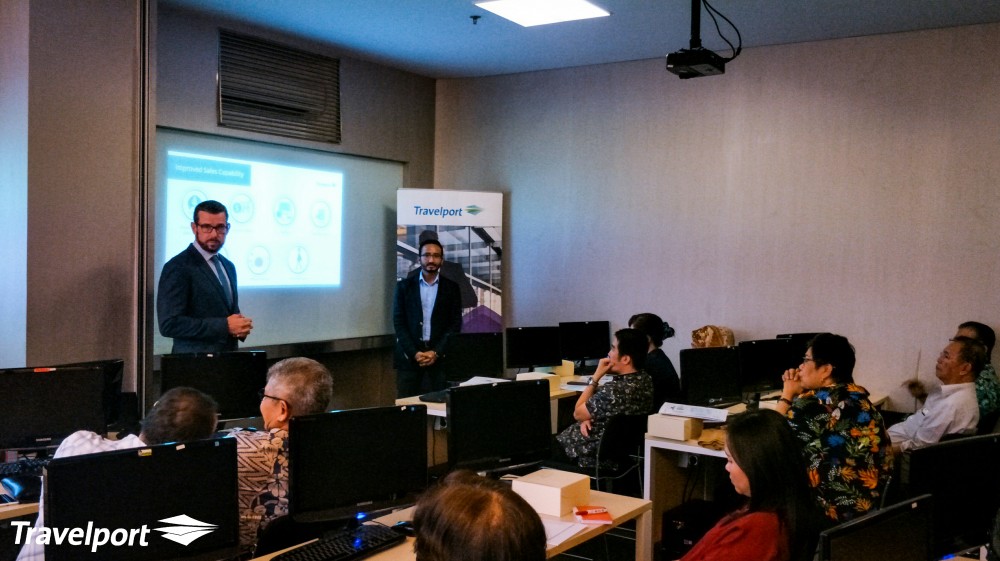 In today's exciting world of evolving distribution strategies, we don't believe the conversation should be about any single source of content, whether that's NDC (New Distribution Capability), API (Application program interface), classic ATPCo connectivity – or whatever new technology comes next. Instead, as the first NDC Level 3 Certified aggregator and first GDS operator to manage the live booking of flights using these new standards, we believe that all of us in the industry should be around the tech table, talking about ways to ensure that we continue to make the experience of managing and buying travel continually better for everyone.
Travelport Indonesia invited the travel agents partner to discuss about IATA NDC in the Afternoon Tea With Travelport: New Distruction Capability (NDC) event. Also present Air Commerce Director of Travelport, Richard Cooke, along with the team. This event aims to answer all questions and provide the best solutions for the key partners regarding IATA NDC.
More details about IATA's NDC, click here.